About
Hello there, I'm Tobias. I'm male; in my mid 20s, straight and eccentric. I'm finally beginning to accept that I'm really not your typical bloke; but that's probably alright.

Although my interests are many and varied, my primary areas of said interest tend toward art; fashion and costume; and that which sits or sprawls somewhere between them.

I'm a freelance costume maker and designer.
I have a Diploma in Performance Technology, Majoring in Wardrobe/Costume; and you might say a Doctorate in being indecisive with post graduate honors in being not entirely sure what I want to do.

Soooo, welcome to what will probably be a rather Eclectic collection of things. It will be a place for that which doesn't quite fit on my blog or art site.

Think of it as a sort of unholy union of visual diary; look-book; and wish-list.

It'll be things that don't necessarily deserve a proper post on my blog, but which I do think are cool and/or inspiring; my clothing/costume (what I'm wearing, what I've made); and clothing or costume that I want or want to make.

So, I hope you enjoy the ride, it may twist and turn, tumble in fact, rather a bit I expect ;)

To see all my own posts, things I've made and so on, go here which should search all things tagged 'Tobias Lockhart'. Or to see pictures of me head over here

Font used in my Header image is one of the 'Fell Types' (I can't remember which now) You should have a look, they're really rather superb.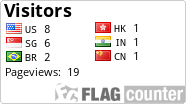 People I follow